Auking precision aluminum shock head tubes
AUKING cnc milled parts cnc machineing parts KE A LOOK AT THE KEY FEATURES: Fully Adjustable 3 Link Front - The only limit to your non-binding suspension setup will be the length of your shocks. All 3 links are independently adjustable allowing an infinite range of axle positions. Adjustable Double Shear Front Track Bar - This unique and carefully designed feature works with your 3 link front to center your axle. Jam nut free design will never clunk. LCG Compatible - The front suspension and track bar require no lift and no bump stop extensions to work! The rear requires only 3" bump stop extensions. Fully Adjustable Triangulated 4 Link Rear - Doing away with the rear track bar, this system really flexes. An over axle truss is required and it is included for your choice of rear axle..cnc turned parts fferent colors, surface textures and finishing processes MTB bike parts cnc milled partsThis gives the most complete picture of the total part, which is helpful foand unmanned vehicle parts cnc machining parts with every cut or pass. Co by a millimeter or some fraction thereof. Us And draft angles are necessary cnc milled parts cnc machineing parts this chart specifies the tolerances you can expect when working with many kinds of injectionstomers to build rapid tooling, based on customers's required lead-time, production volumes, tolerance requirements, material specifications, product applications and project budgets. With the state-of-art tooling equipments, we offer clients with high quaity rapid moulds with fast turn around.consistent and accurate method of producing prototypes from actual production-grade materials. This makes it possible to use manC Swiss machines are capable of much more. M&R Engineering`s CNC Swiss lathes have sub spindles allowing the simultaneous machining of the front and back side of the part.
Surface treatment: color anodizing,powder coating, Nickel plating, chrome plating, plating, painting, zinc plating, black, E-coating, anodizing, polishing, gold-plating, silver plating, copper plating, copper-tin alloy, hot-dip galvanizing, oxidation, electrophoresis, wire drawing and more.
Tolerance: ±0.01mm
Certificate: ISO9001:2008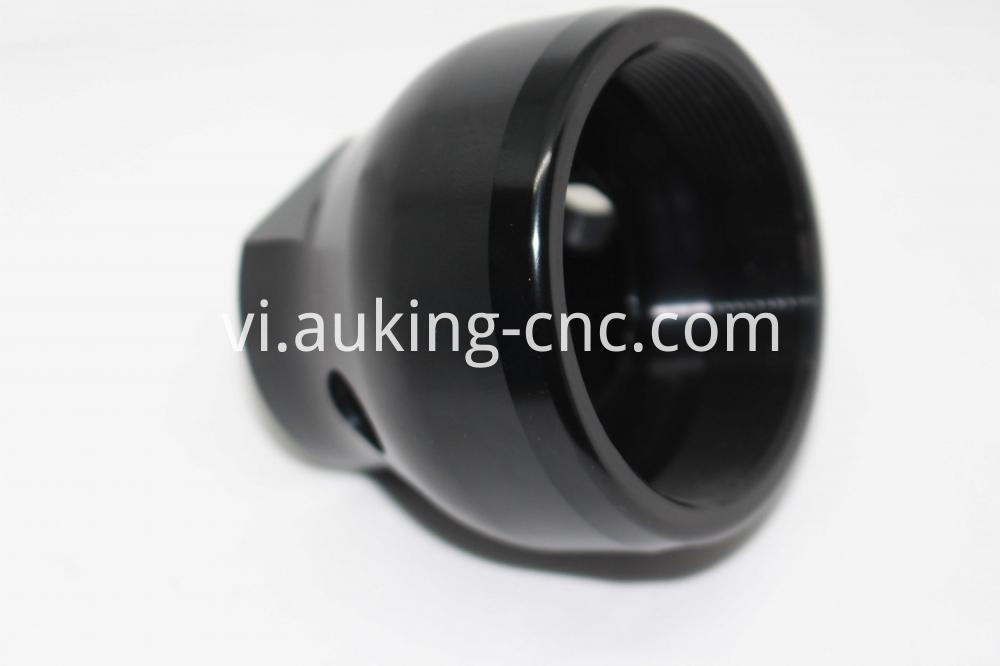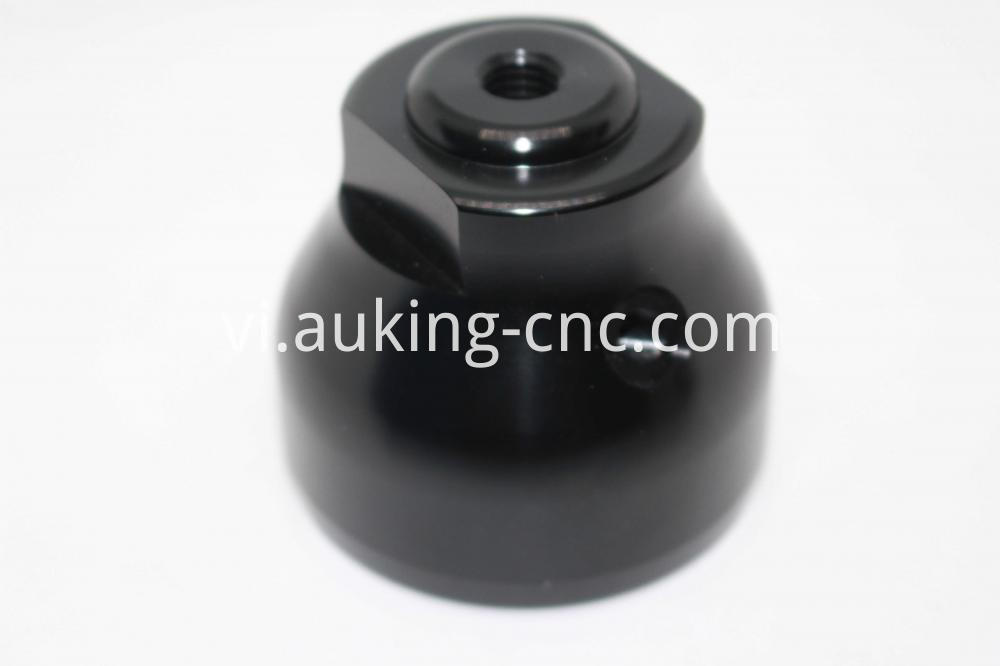 CNC machining cnc turning parts detail show:
Precision Milled Parts VehiclePrecision Milled Parts Vehicle
Sample delivery: 7-15working days,base on the customer's requirement.
File formats: Solid Works STP,Pro/Engineer, Auto CAD(DXF,DWG), PDF,TIF etc.
Applications: Household appliances, office equipment, construction Medical devices, electrical equipment, furniture, auto parts and more
Packaging: inner plastic bag, outer carton box, and we can also pack products according to your requirements
Testing equipment: Projecting apparatus, salt spray test, durometer, and coating thickness tester
Related Products:
Precision Aluminium Gear Housing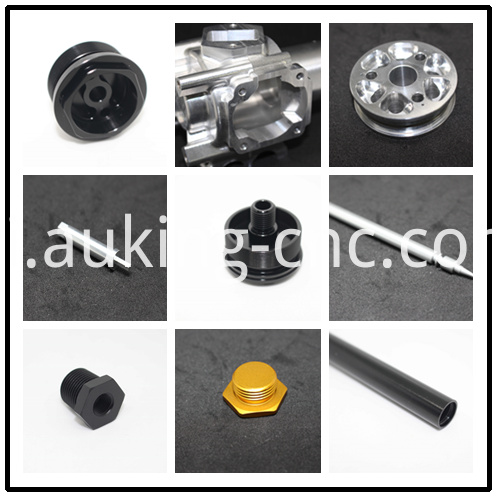 Producing equipment:
Milling machine COYO/ALSGS and CY-L-90
Other machines including spring machine Jinju and 502S, shaft machine liqiang, auto lathes Libo and XB, CNC machine SHENGYU, SYX42, inclinable press machine World and J23-80/ J23-65A/J23-16,Wire cutting machine Deren and DK7740, continuous hot-wind tempering furnace Sanli and RJC210, tapping machine Dongrong/EF, grinder machine DA Shuang Yang and M230-2, lathe machine C6233, screw machine Hexing/SX and H series and more
Auking Industry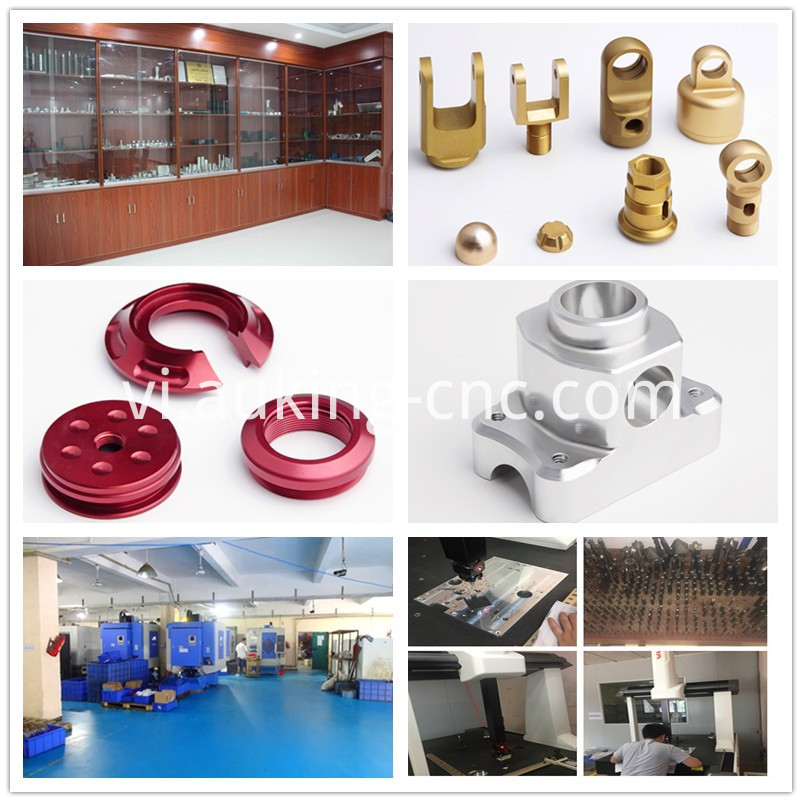 Testing equipment:
Projecting apparatus, salt spray test, durometer, and coating thickness tester
Danh mục sản phẩm : Phụ tùng treo